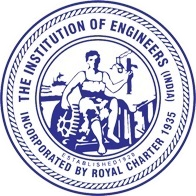 The Institution of Engineers (India)
"Recipient of Royal Charter in 1935"
The Institution of Engineers (India) [IEI] is the largest multi disciplinary professional body of engineers, established in 1920 with its Headquarters located in Kolkata and incorporated under Royal Charter on 9th September, 1935 by the then His Majesty of King George V. The Royal Charter endowed the Institution with the responsibility to promote the general advancement of engineering amongst its members and persons attached to the Institution. After Independence, the Institution is a "Body Corporate" protected under Article 372 of the Constitution of India. The Institution of Engineers (India) is administered by a National Council with the President as its Head.
→ Learn more
History of Institution of Engineers (IEI)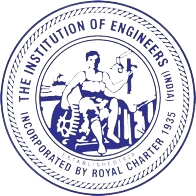 Genesis: After First World war, the Industrialization were on rise and the engineering activity took a positive shape in India. As a consequence, need was felt to uphold the quality in products and operations of the Engineering domain. Accordingly Government of India formed an Indian Industrial Commission under the Chairmanship Sir Thomas Holland, the then Commerce member of the then Govt. of India. The commission recommended the establishment of an Institution as a professional body of engineers to ensure advancement of technology and uphold the quality of products in various stages of production.
On the basis of the recommendation several meetings of the leading engineers were held in various parts of country and "Indian Society of Engineers" was formed in 03 Jan 1919 at Calcutta. Subsequently, rules and constitution were drafted and circulated nationwide for the all interested people. Finally, with gained momentum of the efforts undertaken, a meeting was held in 16 Jul 1919 at Shimla to consider all modification and additions and the name of the Society was changed to The Institution of Engineers (India).
Historical Events
The Institution was formally registered in Madras under Indian Companies Act of 1913.
The Inauguration of Institution by His Excellency Lord Chelmsform, the then Viceroy and Governor General of India concurrently with 1st Annual General meeting at the Asiatic Society of Bengal.
Announcement of "The Viceroy's Prize" for the best technical paper.
The 1st Technical Paper "The Howrah Bridge Problem-A case for a floating bridge".
The Royal Charter was granted to the Institution at the Court at Buckingham Palace of his Majesty king & Emperor George.
The 1st Bye-laws were approved by the Privy Council, England to come into force.
Dr Zakir Hossain, His Excellency, the President of India, inaugurated the nine-storied building of IEI HQ at Kolkata.
The 1st Bye-laws were approved by the Privy Council, England to come into force.
The 1st Indian Engineering Congress was held at Calcutta which was inaugurated by the then honourable Prime Minister of India, Shri Rajiv Gandhi.
The 1st IEI Convocation was held at Ranchi. The Convocation was inaugurated by His Excellency Dr A R Kidwai, Governor of Bihar.
The 1st IEI-Springer Journal-Series 'C' Published.